Winter Break Explorers Camp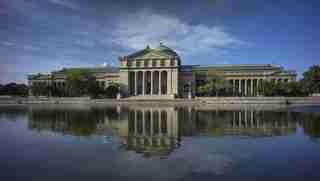 Bundle up for three days of winter science at MSI!
Experience the science of winter with us! Explore the atmospheric phenomena that help scientists predict the perfect snowfall. Practice your trajectories in a snowball launch. Wander through our annual holiday exhibit to see how cultures all over the world celebrate the season and light up the dark winter nights. And much, much more! In this three-day immersive camp, your camper will experience hands-on science and engineering, and explore the Museum's award-winning exhibits.