july and august 2022
Summer Explorers Camps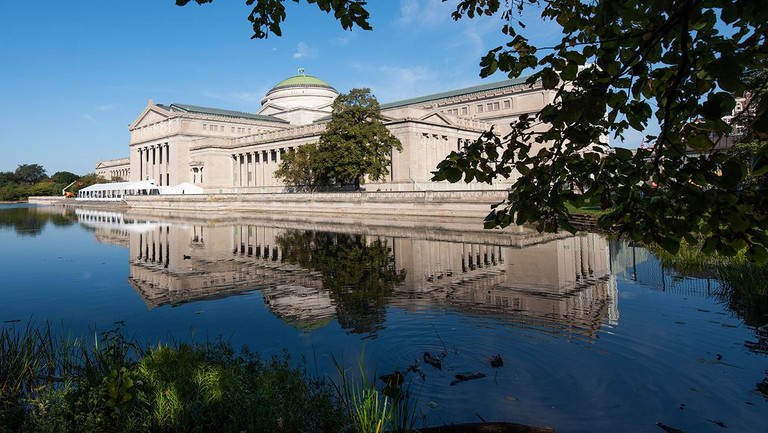 Come beat the heat—and summer brain drain!
Our week-long Summer Explorers Camp experiences are about exploring everything the Museum has to offer, both inside and outside. Get familiar with exhibits and experiences, go on a nature hike right in our backyard, and test Lake Michigan waters. Campers will engage in a wide variety of interdisciplinary activities that bridge the connections between science, art and engineering, participate in some creative science & engineering challenges! Don't miss out—this summer is going to be a blast!
Girls Club camps: weeks of July 25 & August 8
This year, we're offering two Girls Club camper weeks, exclusively for female-identifying and non-binary youth who want to collaborate in a different environment. Same camp programming, but with additional experiences including conversations with female and non-binary leaders here at MSI!
Summer Explorer Camps: July–August 2022

Week-long sessions, Mondays–Fridays from 9 a.m. to 4 p.m.

July 11-15 pre-6th through pre-9th grades
July 18-22 pre-6th through pre-9th grades
July 25-29 (Girls Club) pre-6th through pre-9th grades
August 1-5 pre-6th through pre-8th grades
August 8-12 (Girls Club) pre-6th through pre-9th grades

Details

$600 camp fee includes lunches, snacks, all activities (MSI members: $540)
After Camp (4 p.m.-5 p.m.) option is available: $100 for the week
For more information, email jason.dupuis@msichicago.org
Scholarships for camp fees are available for students and their families who demonstrate financial need. Contact us for details.