FOUR WEEKS: SATURDAYS IN SEP/OCT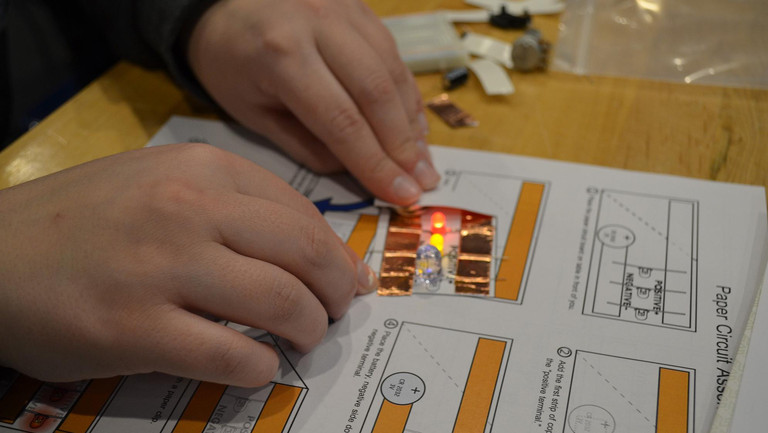 Circuit Bending is the electronics craft of repurposing pre-made electronic circuits to create something new, usually an audio synthesizer. Each camper will be instructed by members of the Wanger Family Fab Lab team in the safe application of circuit exploration and basic soldering skills, as well as basic digital fabrication of customized housings for their projects.
Saturday Morning Circuit Bending Camp: Sep 24 – Oct 15, 2022

Four Saturdays: September 24 + October 1, 8, 15 from 9:00 a.m. to noon.
For youth in 5th through 9th grades
$290 per camper includes supplies fee (MSI members: $266)
Utilizes the Make_X Grid and Belt Board system
For more information, email Patrick.McCarthy@msichicago.org

Camp Details

While on their electronics safari, campers will learn the names and functions of common electronic components. They will take home their projects at the end of the program.

Circuit Bending Camp Schedule

Week 1: 555 timer music circuit build and electronic component basics
Week 2: Soldering session
Week 3: Bending session
Week 4: Laser cut circuit case
Scholarships for camp fees are available for students and their families who demonstrate financial need. Contact us for details.