july and august 2023
Fab Lab Summer Camps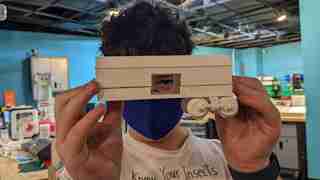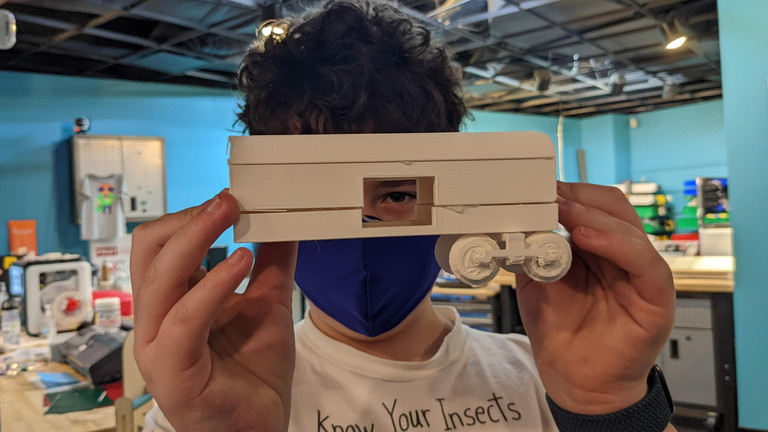 Calling all young makers, tinkerers and inventors! Our Wanger Family Fab Lab week-long Summer Camp experiences are where science, art and creativity are combined with technology, innovation and fun!
Fab Lab Summer Camps: July–August 2023

Week-long sessions, Mondays–Fridays from 9 a.m. to 4 p.m

July 10-14, 2023: pre-6th through pre-9th grades
July 17-21: pre-6th through pre-9th grades
July 24-28: pre-6th through pre-9th grades
July 31—August 4: pre-6th through pre-9th grades

Each session week has one cohort reserved exclusively for girls, female-identifying and nonbinary youth to collaborate in a different environment.

If an interested student is outside the age range of a preferred week, please contact us.

$750 camp fee includes lunches, snacks, all equipment and materials
($600 for MSI members)
After Camp (4 p.m.-5 p.m.) option is available: $100 for the week
Utilizes the Make_X Grid and Belt Board system
For more information, email Patrick.McCarthy@msichicago.org

Camp Description

Guided by the Wanger Family Fab Lab team, new campers will explore projects from a list of activities that build upon each other. They will have opportunities to imagine, design, fabricate and share their projects with their peers. Returning campers can re-explore these projects in more depth, or create new projects of their own design that are fueled by their imaginations.

Working both independently and collaboratively, campers will experience a safe and welcoming environment that encourages risk-taking, determination, resilience and curiosity, helping them discover who they are and how they can change the world by developing their creative thinking and problem-solving skills. Fab Lab Camp fosters a child's creative imagination and allows them to look at themselves, each other and their world in new ways.
Scholarships for camp fees are available for students and their families who demonstrate financial need. Contact us for details.
Masks are required in certain Museum spaces with limited room for physical distancing, including the Wanger Family Fab Lab. Please review our current COVID mitigation policies in our FAQs.