July and August 2023
Fab Lab Jr. Camps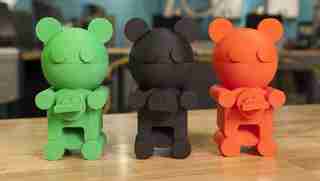 Want to discover your inner designer, maker, or innovator? MSI has you covered! Discover the STEAM industry at MSI through hands-on engaging workshops with Fab Lab Jr. Camp. Your child will explore 3D printing, experiment with laser cutting, and learn about design with our vinyl cutter, all while unleashing their creativity in our Fab Lab. Sign up your child today and they'll learn how to bring science into action while having fun!
For students entering grades 4–6 in fall 2023.
Fab Lab Jr. Camps: July–August 2023

Week-long sessions, Mondays–Fridays from 9 a.m. to 4 p.m.

July 10–14
July 17–21
July 24–28
July 31 – August 4


$600 camp session fee (MSI members: $540) includes lunches, snacks, and all materials.

After Camp (4–5 p.m.) option is available: $100 for the week.
Scholarships for camp fees are available for students and their families who demonstrate financial need. Contact us for details.
Masks are required in certain Museum spaces with limited room for physical distancing, including the Wanger Family Fab Lab. Please review our current COVID mitigation policies in our FAQs.