Experience the U-505 submarine like never before... from your living room.
Board the U-505 submarine, the actual craft that stalked the waters of the Atlantic before it was blown to the surface and captured on June 4, 1944. From the cramped quarters to the feel of battle, it's an interactive walk through a piece of history that you'll never forget.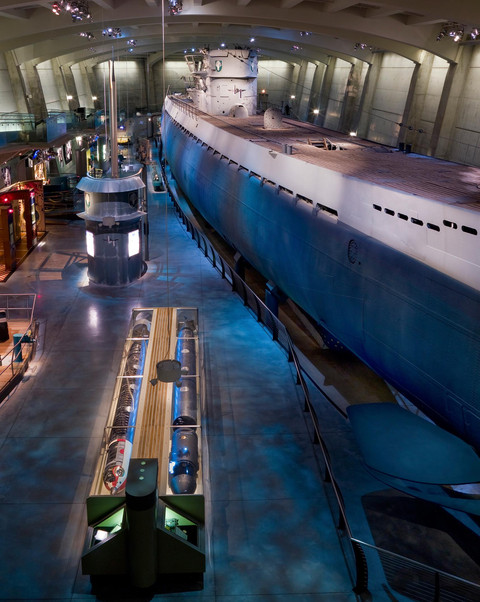 Complete with dramatic lighting and sound effects, the tour lets you experience life aboard this sub firsthand in the days leading up to her capture. The intimate live tour (max 20 guests via Zoom) lasts about 25 minutes, followed by a question-and-answer session.
Tickets
General Public: Adults $15, Children (3-10) $10
Members: Adults $14, Children (3-10) $9
Schedule
Jan. 15 at 2:30 p.m. and 4 p.m.
Jan. 16 at 1 p.m. and 2:30 p.m.
Jan. 28 at 2:30 p.m. and 4 p.m.
Jan. 29 at 2:30 p.m. and 4 p.m.
Feb. 11 at 2:30 p.m. and 4 p.m.
Feb. 12 at 2:30 p.m. and 4 p.m.
Feb. 26 at 2:30 p.m. and 4 p.m.
Feb. 27 at 1 p.m. and 2:30 p.m.
Sold out? Join our wait list to be notified of new dates.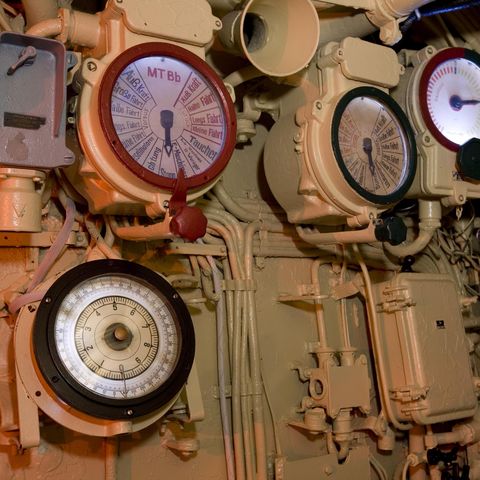 prepare to dive
Tour tips and notes
Tickets are limited to 20 participants per tour and advanced tickets are required (one per person).
You'll receive a separate email with your dedicated Zoom link approx. 30 minutes after your purchase.
Please arrive at least five minutes early to your tour. If new to Zoom, make sure your device meets the Zoom system requirements and test your internet connection by joining a test meeting prior to your tour.
Parents of young children: this tour discusses and briefly replicates the wartime conditions on a submarine, including mention of casualties and some sound effects.
What Else?
More to explore