Enter this exciting space to experiment and explore new ideas through making.
When did you last unleash your inventive genius? Turn everyday materials into solutions for big challenges using design thinking and the innovation process. Design your own prototype and test it out in the studio. Museum guests can participate in scheduled drop-in sessions, and school groups can reserve sessions in advance.

New! Innovator Gallery
How are African-Americans remaking Chicago and inspiring the next generation? Discover scientists, engineers, tech professionals and healthcare leaders transforming our city. You'll learn their stories in this special introductory section of the Innovation Studio.
Meet the innovators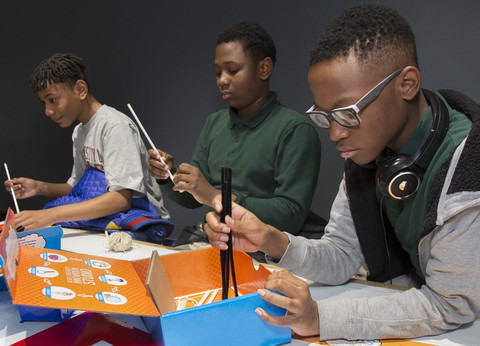 Roll up your sleeves, build a creation, and put your innovation skills to the test in this open studio environment. These drop-in sessions are open to Museum guests.
Weekday (open sessions)
Weekend (30-minute sessions)
10 a.m. to noon
1:30 to 3:30 p.m.
Ages 6 and older; children under 12 must be accompanied by a parent, guardian or chaperone. Maximum capacity is 30 people per session, including adults and chaperones.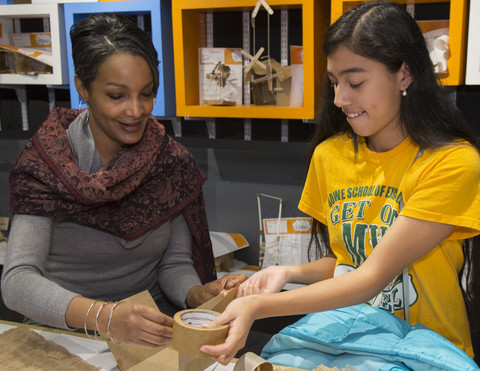 school and community group
Workshops
These 60-minute sessions guide school and community groups through the innovation process to design prototype solutions for real-world challenges.
Mondays - Fridays: 10 a.m. and 11:15 a.m.
Recommended for 5th grade and up; maximum capacity is 30. Included with Museum Entry, but groups must reserve sessions in advance at (773) 684-1414.
The Museum of Science and Industry's annual Black Creativity program invites students, teachers, families and the public to explore the legacy of rich contributions and achievements made by African Americans while encouraging deeper interest in science and technology among youth. This year's programming focuses on innovation, inspiring children to become innovators of tomorrow. For more information about the Black Creativity program, click here.