Make Shop is a place where you can try out the technology literally reshaping the worlds of design and production.
At the heart of the Spring Make Festival is a space for rediscovering your innate creator. The Make Shop introduces you to the kinds of technology that you've been hearing a lot about: 3D printing, vinyl cutting, and circuit building. Here's your chance to try out some of these cutting-edge fabrication tools in an approachable, beginner-friendly environment. What's more, you'll bring home proof you did—a custom craftwork, but also a reminder of the inner designer, maker and tinkerer you are.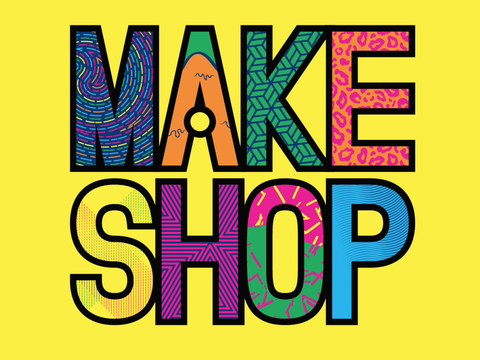 discover making
Three easy steps
This facilitated experience walks you through building a customized wearable in three stages: vinyl cutting, 3D printing, and LED circuitry. As you work, you'll learn about problem-solving skills, the diverse community of Chicago makers, and the positive impact that making can have.
Make Shop is not included in Museum Entry, and requires an additional, timed-entry ticket.
For ages 6 and up. Children ages 6 to 12 must be with a Make Shop-ticketed chaperone (18 or older).