Get on board to visit Chicago's #1 museum field trip destination, only there's a new rule for the night: big kids only!
Experience your favorite exhibits from childhood field trips, such as U-505 Submarine (never before open during After Hours), Colleen Moore's Fairy Castle and the baby chicks, who will stay up past bedtime for the occasion. Performers from iO Chicago will improvise scenes based on behind-the-scenes stories from MSI experts. All this, plus cocktails, snacks and after-hour access to more than a dozen exhibits and experiences.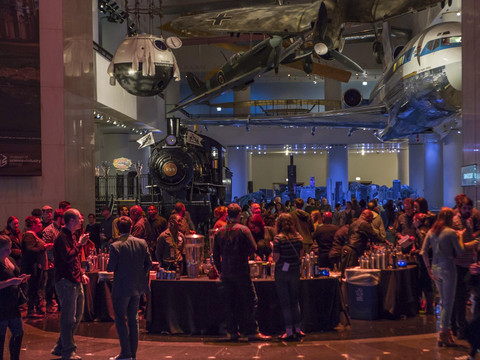 Tickets
Friday, September 20 from 7 to 10 p.m. (21+)
This is a 21+ event. Admission costs $30 (MSI members: $25) and includes free parking in our underground garage, coat check, light snacks, a complimentary drink, and access to select exhibits. A cash bar will also be available.
Tickets to MSI After Hours are nonrefundable.
Questions? Email us at afterhours@msichicago.org.
What Else?
More to explore