We're inviting a few close friends over. Can we show you around?
As a member, you've seen a lot of MSI, but never as much you'll see on our biggest night of the year! It's a spectacular look behind the scenes, with one-night-only experiences and activities, tours of employee-only spaces, rarely seen treasures from our vast collection of artifacts and a whole lot more. Add in free flight simulator rides, snacks, drinks, and cap it off with an ice cream cone. It's a night like no other, and it's only for our valued members to enjoy.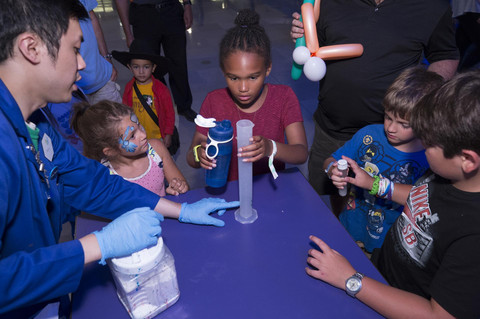 member open house
Registration
Registration opens in June. This event is free for MSI members with advance registration, up to the quantity admitted under your membership.
Questions?
Please email membership@msichicago.org or call (773) 947-3161.