Watch an extra third film on February 23.
Stories so big, we needed a giant dome to hold them.
We're making the biggest film fest in town even BIGGER! Join us every Saturday in February for a member-exclusive film screening in our Giant Dome Theater. During our final night of the Festival we will show two never-before-seen films and welcome a special guest speaker.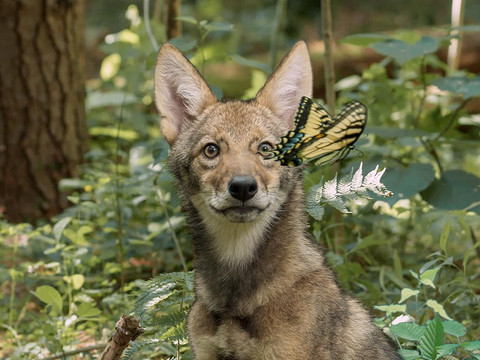 Saturdays in February
Film schedule
February 2 at 3:30 p.m.
BACKYARD WILDERNESS
Follow a young girl as she learns about the extraordinary creatures living right outside her door. Trailer
February 9 at 3:30 p.m.
FLIGHT OF THE BUTTERFLIES
In this Giant Dome Classic, we'll follow Danaus plexippus, or Dana, as she and the generations after her go on the remarkable Monarch migration. Trailer
February 16 at 3:30 p.m.
GREAT BEAR RAINFOREST
Visit one of the last untouched places on Earth and meet one of the rarest creatures in all of nature: the Spirit Bear. Trailer
February 23 - Evening Triple Feature
6 p.m. — VOLCANOES: THE FIRES OF CREATION (Advance screening!)
Travel the world and see active volcanoes, lava lakes, acid ponds, geysers and more all from the comfort of MSI in this immersive and educational thriller. Trailer
7:15 p.m. — CUBA (Advance screening!)
Learn about Cuba's vibrant culture, meticulously maintained architecture and pristine ecosystems in this giant screen adventure. Trailer
8:45 p.m. — GREAT BARRIER REEF
Travel to the world's largest living wonder in this Giant Screen classic! While learning about the efforts to preserve this weird and wonderful place you will come face-to-face with sea turtles, sharks, whales and more. Trailer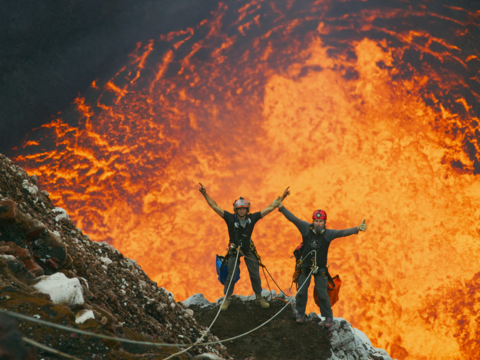 Tickets
This event is open to current members up to your admit number. Each date of the Film Fest requires a ticket. Each film is approximately 40 minutes.
February 2, 9 and 16 at 3:30 p.m.
Ticket includes one film and one snack per attendee.
Ages 3 and up; tickets are required for all attendees.
Each screening requires a ticket.
Member adult and adult guests: $12
Member child (3-17) and child guests: $9
February 23 at 6 p.m.
Ticket includes three films, speaker, theater snacks and hors d'oeuvres.
Ages 5 and up; tickets required for all attendees.
This event requires a ticket.
Member adult and adult guests: $35
Member child (5-17) and child guests: $20
For tickets, select the visit date of the screening you would like to attend. For assistance with purchasing multiple dates, please call (773) 947-3161.
If you have any questions, please call us at (773) 947-3161 or email membership@msichicago.org.
The rest of the Museum will be closed during the February 23 evening Film Festival event.