Learning Lab: Tactile Fingerprint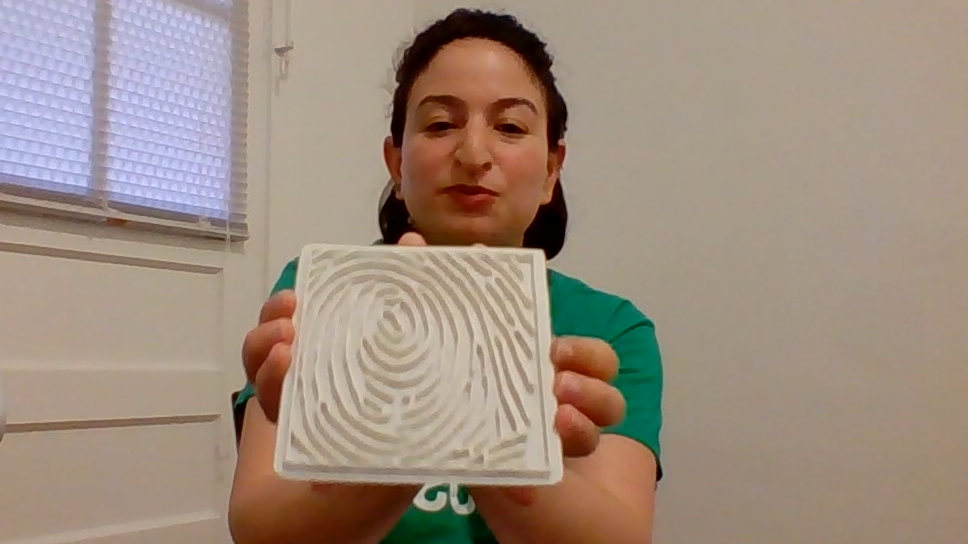 Capture your fingerprint, then use household materials to raise those ridges and widen those whorls!
Materials
Fingerprinting activity:
Something to build with! Consider things like:
Paper
Markers/pens/pencils (to draw your image)
Hot glue OR Glue and yarn OR clay/PlayDoh

The Student Experiences team has spent the last few years increasing the accessibility of their labs so that all students have the opportunity to participate in science learning. Along with the tactile fingerprints featured in the video, this has included the creation of Spanish-English bilingual materials and labs for students who are English Language Learners as well as additional supports for students who have sensory sensitivities. Even though we don't have in-person field trips right now, we are doing all we can to make sure that our digital content is accessible to all learners too.