The best campout you'll ever have indoors and one of the most popular events of the year. Don't miss out!
The coolest campground in Chicago is under the roof of the Museum of Science and Industry. Join us for an exclusive overnight adventure, exploring the Museum's treasures after dark, followed by the chance to roll out your sleeping bag next to a Chicago icon: snooze by a 727, nap near the Coal Mine, stretch out by the Giant Heart. There will also be a movie screening, make-and-take activities and even a midnight snack. Don't miss one of the year's most popular member events.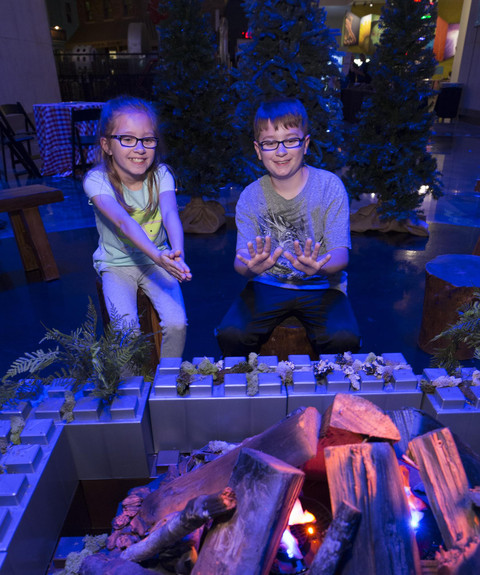 member camp-in
Additional Information
The Member Camp-In is a family-friendly event, open to members (up to your admit number), plus two additional guests. Children must be ages 5 and up, and chaperoned by an adult at all times during the event.
You can experience the Museum at your own pace throughout the evening. To help ensure you get to see and do as much as possible, most exhibits and activities will be available until 11 p.m.
Tickets
Registration opens in March.
Tickets include overnight Museum Entry, parking, all activities and exhibit access, a midnight snack and continental breakfast. The Brain Food Court and a cash bar will be open for optional dinner and beer and wine purchases.