See what some of our city's brightest young minds have investigated in fields ranging from aerospace to zoology.
Approximately 300 Chicago Public Schools students whose science projects were selected from school fairs and subsequent area fairs now come to the Museum of Science and Industry for this weekend's citywide Science Fair. Projects will be open for viewing by Museum guests at select times Friday through Sunday (see summary for hours). The weekend culminates Sunday afternoon with the final award assembly. Projects honored at this fair will advance to the Illinois Junior Academy of Sciences state science fair.
Admission to the Chicago Public School Student Science Fair is included with Museum Entry.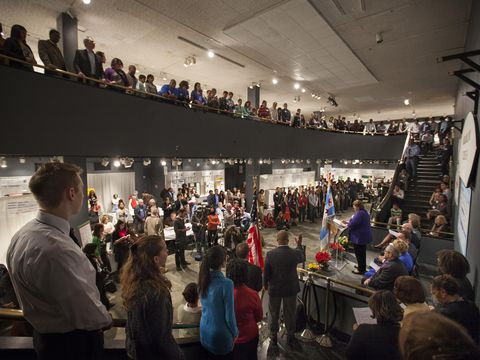 Additional information
This event is made possible by generosity from around the Chicagoland area. More than 300 scientists, engineers and health care professionals volunteer their time to judge projects, many of them having been judges for over 30 years. CPS science teachers and other employees coach and help refine their students' projects, which are done outside of school. Corporate sponsors and many smaller private donors help to fund workshops, programs, scholarships and awards for these young scientists.
What Else?
More to explore