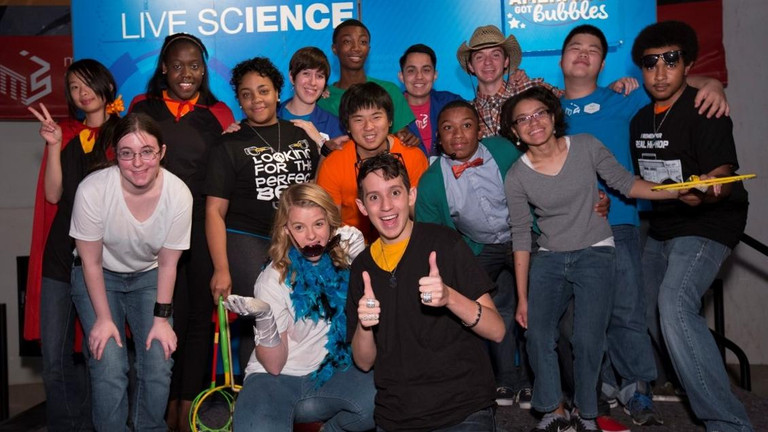 Research Team
Principal Investigator: Aaron Price, Ph.D.
Dr. Price is the Director of the Research and Evaluation Department at the Museum of Science and Industry, Chicago and Principal Investigator (PI) of the study. He is trained in the learning sciences and mixed methods research. After a decade in the field of astronomy, he obtained his Ph.D. in Science Education from Tufts University in 2011. He has been the PI of two past awards from the National Science Foundation. In his spare time, he enjoys playing with his daughter, running and visiting art museums.
Co-Principal Investigator: Robert Tai, Ed.D.
Dr. Tai is an Associate Professor of Education at the University of Virginia. His research focus includes the study of out-of-school time science experiences and science interest and engagement. His work includes 58 data-based peer-reviewed research journal articles including two appearing in the journal Science. A self-professed science geek, he likes collecting interesting sciency things to use in his classes. His most interesting recent acquisitions are a 5 7/8 inch megalodon tooth from North Carolina and a 1-pound fragment of the Campo del Cielo meteorite from Argentina.
Co-Principal Investigator Emeritus: Bryan Wunar
Mr. Wunar was an original Co-PI of the project as the Director of Community Initiatives at the Museum of Science Industry, Chicago. He led the Museum's strategic efforts to engage youth, families and communities in science learning experiences. He is now president and chief executive officer of Discovery World in Milwaukee, but still serves the project as an advisor.
Researcher and Project Manager: Ali Mroczkowski, Ph.D.
Dr. Mroczkowski recently earned her Ph.D. in Community Psychology from DePaul University, where she studied the educational experiences of Latina/o youth and mentoring. For her dissertation research, Dr. Mroczkowski conducted an in-depth qualitative study of the effects of a science support program on low-income Latina/o youth. She is excited to learn more about the science minors and achievers' experiences, perspectives, and plans for the future. When she is not doing research, Dr. Mroczkowski can be found chasing after her 10-month-old son and French bulldog, who love to get into all sorts of trouble together. Her other interests include cooking, sewing, and physical fitness.
Doctoral Candidate and Research Assistant: Angela Skeeles-Worley
Ms. Skeeles-Worley is currently working on her Ph.D. in science education with Robert H. Tai at the University of Virginia. She comes from a background in field biology and public school education as a high-school biology and ecology teacher. In her spare time, she enjoys spending time with her husband and two daughters, running, hiking, camping and live music.
Postdoctoral Researcher Emeritus: Faith R. Kares, Ph.D.
Dr. Kares is the Postdoctoral Researcher Emeritus of the study. She has a Ph.D. in Cultural Anthropology from Northwestern University. She is committed to and has extensive experience in community-based and participatory action research projects. Her previous work in public policy and non-profit research focused on adolescent development and identity, juvenile justice and youth civic engagement. When she's not doing research, she enjoys baking, yoga and spending time with loved ones and her Boston terrier puppy.
Questions?
Email us at: developingyouthproject@msichicago.org