space science and engineering
Our Place in Space
Investigate the universal laws of force and motion, Earth-Moon-Sun relationship, solar system, and electromagnetic energy in this inquiry-based, STEM-focused course.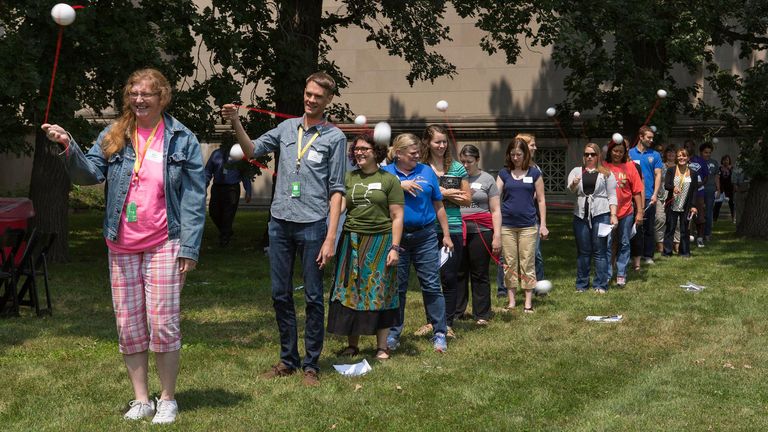 Teachers will:
Learn, explore and implement hands-on and inquiry-based teaching techniques.
Engage in the engineering design and science inquiry cycles.
Explore the universal laws that describe force and motion.
Apply these laws to understanding the Earth-Moon-Sun relationship.
Understand Earth's place in the solar system and the closest space neighbors.
Investigate how the nature of light is essential in observing and comprehending the vast universe.
Sample schedule
Session 1: Engineering design and science inquiry cycles
Session 2: Force and motion
Session 3: Earth, Moon and Sun
Session 4: Solar system
Session 5: Stars, galaxies and the universe
Session 6: Presentations, project-based activities and unifying concepts
2017-18 academic year course dates
Cohort A: Oct. 10, Nov. 7 and Dec. 14, 2017 and Feb. 8, March 22 and May 10, 2018
Cohort B: Oct. 12, Nov. 9 and Dec. 15, 2017 and Feb. 9, March 23 and May 11, 2018
Next offered
Summer 2018 and academic year 2018-19