physical science
Get Re-Energized
Explore how motion, heat, electricity and chemical reactions can be understood through energy concepts such as energy transfer and conversion and potential and kinetic energy.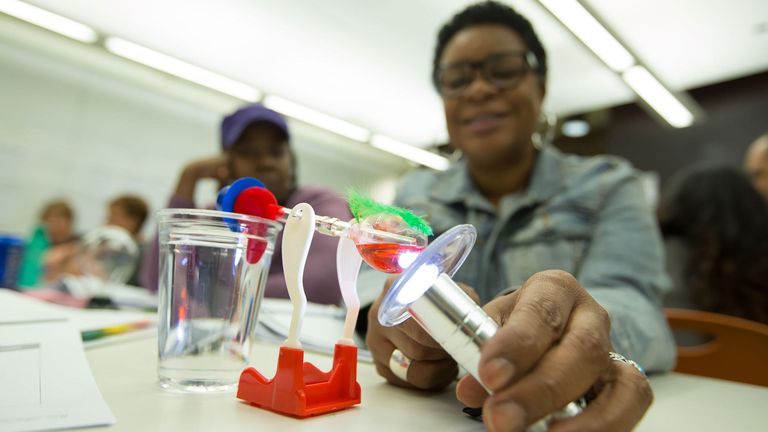 Teachers will:
Participate in a supported learning community alongside your peers to build content and pedagogical knowledge and skills. (Common to all courses)
Experience phenomena driven lessons which model three dimensional NGSS teaching and learning appropriate for 3rd–8th grade students. (Common to all courses)
Explore different types of energy including mechanical, electrical, thermal, sound and light.
Build an understanding of energy by making connections between the various types of energy.
Understand that energy is neither created nor destroyed.
Learn that most energy can be divided into either kinetic or potential energy.
NGSS Disciplinary Core Ideas
PS1: Matter and its interactions
PS1.A: Structures and properties of matter
PS1.B: Chemical reactions
PS2: Motion and stability: forces and interactions
PS2.B: Types of interactions
PS3: Energy
PS3.A: Definitions of energy
PS3.B: Conservation of energy and energy transfer
PS3.C: Relationship between energy and forces
PS3.D: Energy in chemical processes and every day life
LS1: From molecules to organisms: structures and processes
LS1.C: Organization for matter and energy flow in organisms
ETS1: Engineering design
ETS1.A: Defining and delimiting engineering problems
ETS1.B: Developing possible solutions
ETS1.C: Optimizing the design solution
Next offered
Next session TBA