physical science
Get Re-Energized
Explore how motion, heat, electricity and chemical reactions can be understood through energy concepts such as energy transfer and conversion and potential and kinetic energy.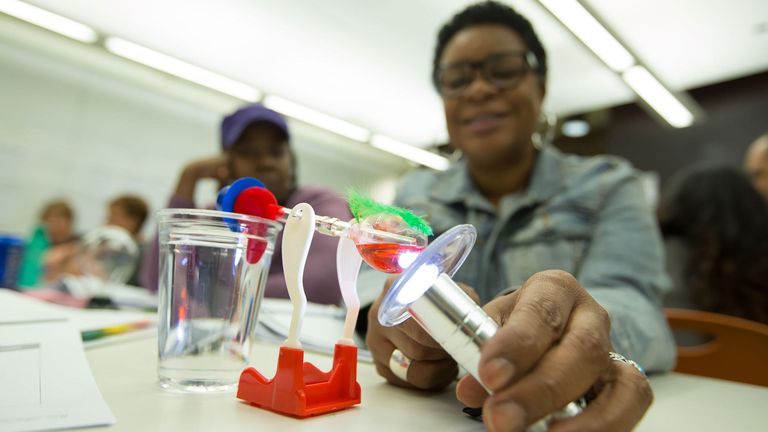 Teachers will:
Learn, explore and implement hands-on and inquiry-based teaching techniques.
Explore different types of energy including mechanical, electrical, thermal, sound and light.
Build an understanding of energy by making connections between the various types of energy.
Understand that energy is neither created nor destroyed.
Learn that most energy can be divided into either kinetic or potential energy.
Sample schedule
Session 1: Introduction to course, foundations of energy
Session 2: Mechanical energy
Session 3: Thermal energy
Session 4: Electrical energy
Session 5: Chemical energy
Session 6: Applications of energy
Next offered
Summer 2019