environmental science
Expedition: Green
Explore global and regional ecology and ecosystems concepts. Increase your knowledge and awareness of resource management and sustainability issues that reduce the impact on Chicago and the global environment.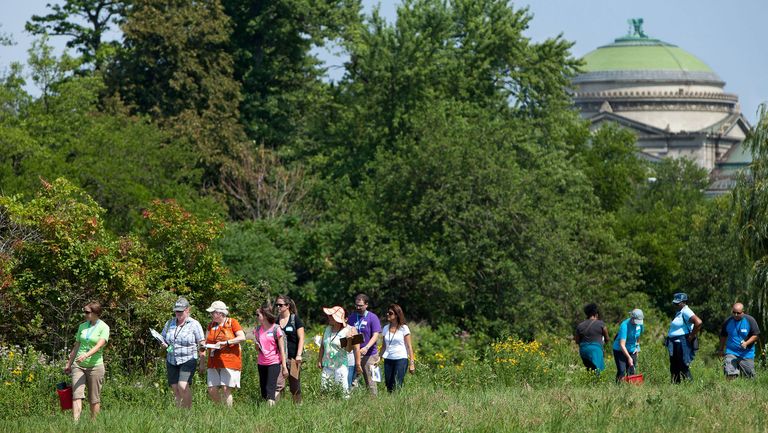 Teachers will:
Learn, explore and implement hands-on and inquiry-based teaching techniques.
Discover the urban environment as a unique ecosystem working to maintain a balance between people's needs and the health of the environment.
Understand how people impact the urban ecosystem and investigate how to mitigate negative impacts.
Explore issues around how, as global citizens, we must follow responsible environmental practices and become involved in actively finding solutions for the sustainability of urban communities like Chicago in the future.
Sample schedule
Session 1: Introduction to course, science notebook and hands-on and inquiry-based activities
Session 2: Ecology
Session 3: Ecosystems
Session 4: Resource management and sustainability
Session 5: Presentations, project-based activities and unifying concepts in environmental science
Session 6: Common themes and putting it all together
Next offered
Academic year 2018-19
This course is generously supported by the Dover Foundation.