Science Minors
Our youth development program invites teens to learn about science, gain public speaking skills and conduct experiments with Museum guests while fulfilling service learning hours.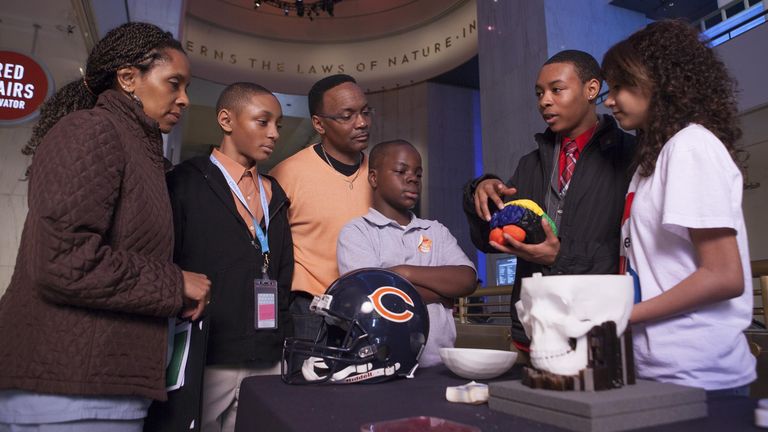 Science Minors attend 10 weeks of science education and training, then volunteer to conduct interactive science experiments for Museum guests. Students must be ages 14 to 18 to participate. There is no charge for this program. We offer three sessions during the school year: fall, winter and spring. Each 10-week session meets on Saturdays from 9 a.m. to noon.
Science Minors gain a better understanding of science, a first-hand look at science careers, and public speaking skills. Teens who complete the Science Minors program are eligible to become Science Achievers.
To Apply
Fill out and submit the Science Minors application.
Give the reference form (PDF) to a teacher, coach, pastor or other adult (not a relative) who knows the student well. The completed form should be placed in a sealed envelope.
Complete the essay questions (PDF).
Send the completed reference form (in a sealed envelope) and your responses to the essay questions to:
Charles Brass, Science Minors coordinator
Museum of Science and Industry
5700 S. Lake Shore Drive
Chicago, IL 60637