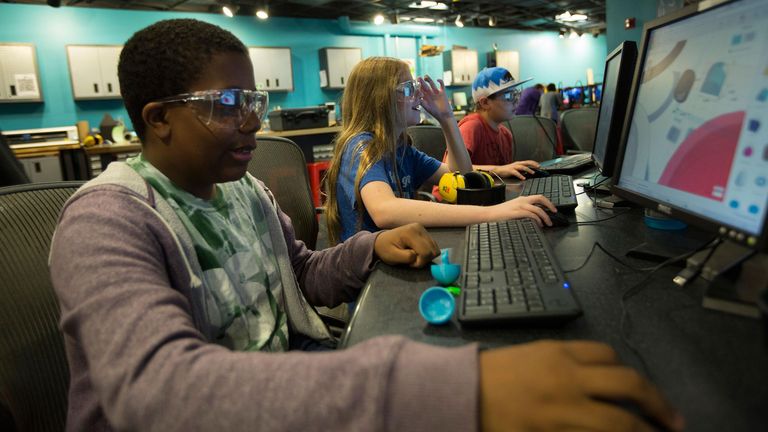 Is your child interested in art, engineering, computers, machines or making things? If so, they're invited to participate in a summer camp hosted in the Museum's Wanger Family Fab Lab.
Campers will spend the week learning different digital fabrication techniques, creating custom designs on computers and then using computer-controlled machines to make their designs real! In addition to gaining design and making skills, campers will make several creations and get to bring home a new item every day.
Each camp session runs Monday through Friday and includes a snack break. Most camps are 9 a.m. to noon, and a full-day Robotics Camp from 9 a.m. to 4 p.m. Full-day camp includes lunch.