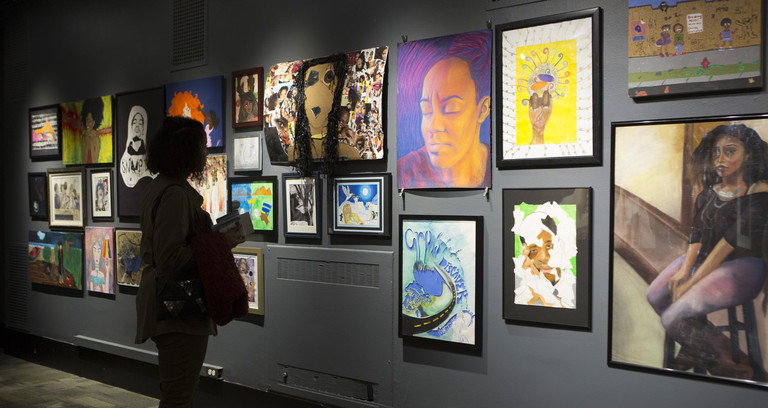 Since 1970, the Museum of Science and Industry (MSI) has hosted the Juried Art Exhibition, the nation's longest-running exhibition of African-American art. The exhibition is part of the Museum's Black Creativity program, which showcases African-American achievement in a variety of scientific, artistic and technological fields. Each year, the Black Creativity Juried Art Exhibition presents more than 100 works of art from emerging and professional African-American artists.
Black Creativity Mission
To inspire African-American children to pursue educational opportunities and careers in the fields of science, technology, medicine and engineering through programs and events that encourage children and their parents to utilize the Museum of Science and Industry as a resource for exploring and discovering their inventive and creative genius.