Bringing a big group to MSI?
No big deal. Here's how it's done.
What's better than a visit to MSI? Visiting it with others. Bring your group to the largest science museum in the Western Hemisphere. Groups of 15 or more guests receive a discount when reserving at least two weeks in advance.
Whether you're a teacher, professional tour operator or group planner, we've got your group covered. Special itineraries, group activities, tours and lunch options: some of the ways in which we can accommodate your group's visit.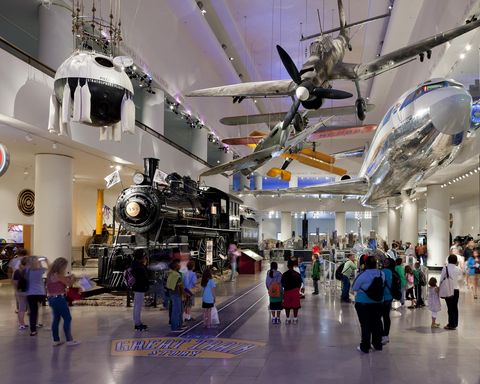 Other group visit options
Groups of and families with children ages 6-12 can stay on an overnight Science Snoozeum. Spend the night under a real 727, nestled near a fairy castle, or steps from a toy-making factory.
Performance groups: need an indoor venue? Choirs, bands and orchestras can book a date to perform at MSI, then explore the Museum afterward.