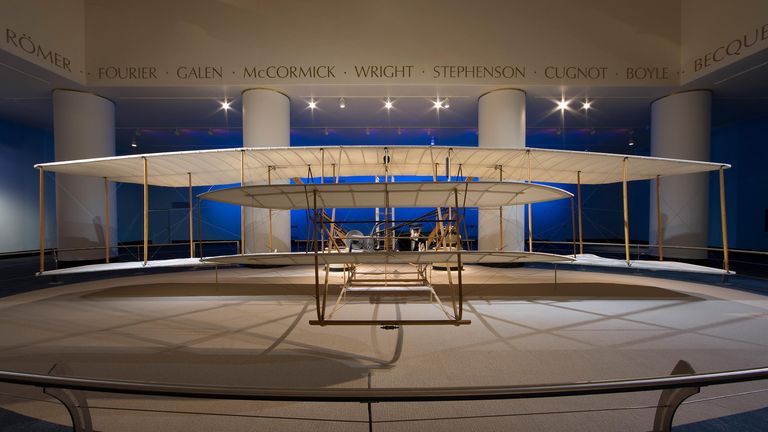 Relive the birth of aviation alongside this
history-making replica.
Appropriately taking point in the east balcony of the Transportation Gallery is a carefully crafted replica of the 1903 Wright Flyer. The first such replica in the U.S. to achieve powered flight during the centennial year of the Wright Brothers' first flight, the biplane dubbed "The Spirit of Glen Ellyn" provides an up-close glimpse of the reality and daring of those first innovative flights.