January 9 - February 28, 2017
Google Field Trip Days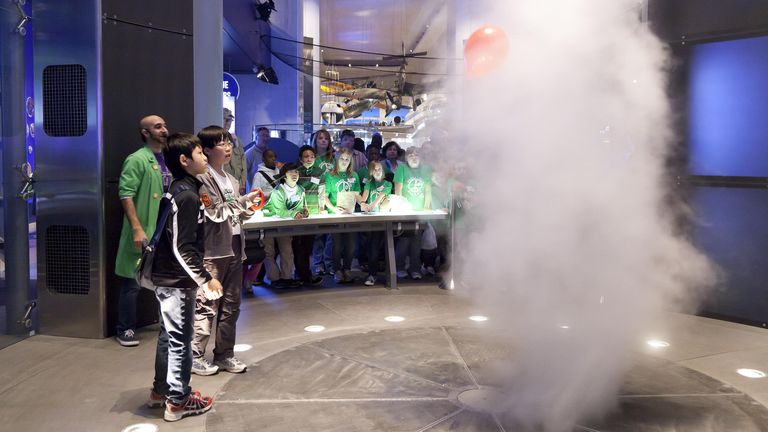 Bring your K-8 students on a free field trip!
Note: We are no longer taking applications for this program.
School groups in grades K-8 from economically disadvantaged schools are invited to take a FREE field trip to the Museum of Science and Industry, thanks to Google! Google Field Trip Days are on weekdays from January 9 through February 28, 2017.
Groups will receive:
Only schools where a minimum of 51 percent of the student population qualify for free or reduced-price lunches through the National School Lunch Program may participate in Google Field Trip Days.
Please fill out the application if you would like to participate. Limited capacity is available on a first-come, first-served basis.
This program is for students in grades K-8. As part of the application process, your principal also must submit a Principal Agreement Form for your application to be considered complete.
We ask that teachers who receive funding ask their students to write a reflection about their Google Field Trip Days visit to share with MSI.