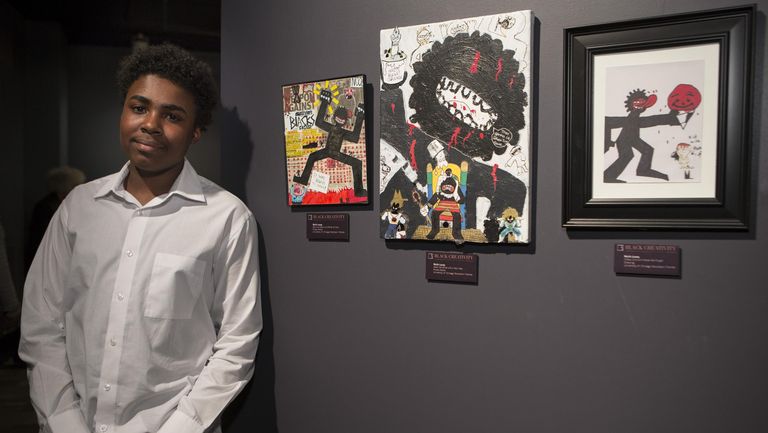 Since 1970, the Museum of Science and Industry has hosted the Juried Art Exhibition, the nation's longest-running exhibition of African-American art. The exhibition is a part of the Black Creativity program, which showcases African-American achievement in a variety of scientific, artistic and technological fields.
The Black Creativity Juried Art Exhibition presents approximately 100 works of art each year from African-American artists across the nation, featuring entries in both Adult and Youth categories. Emerging and professional artists are encouraged to submit works for consideration during the annual call for entries and participate in this amazing history.
2017 call for entries - deadline extended
MSI is now accepting submissions for the Juried Art Exhibition, January 16 - February 19, 2017. Youth artists (ages 14–17) and adult artists are encouraged to apply.
All entries for the adult and youth categories must be received by 11:59 p.m. CST on Wednesday, December 7, 2016.